More from, by and about Vivek below this top excellent clip on Vivek.  It's not ALL good as we show all sides…. see below this top clip by Tim Pool
NEW: Vivek Ramaswamy breaks from other Republican candidates & defends Trump while saying that 'pervasive censorship' led to January 6th. Notice the difference in energy with Vivek compared to the other candidates "There's such a temptation to say that there's one man whose name is unspeakable… You want to know what caused January 6th? Pervasive censorship in this country in the lead up to January 6th." "You tell people in this country they cannot speak, that is when they scream." "You tell people they cannot scream, that is when they tear things down." Nothing but facts. – Collin Rugg
Math isn't racist. But you know what might be? Not teaching black kids how to do math. pic.twitter.com/GXCI2d6ymG

— Vivek Ramaswamy (@VivekGRamaswamy) July 15, 2023
Vivek deftly walks through the lead up to J6 that MSM likes to memory hole. COVID, censorship, vax mandates, lockdowns, Antifa, BLM, fiery but mostly peaceful riots, etc. Without excusing violence, this is one of the most thoughtful answers on J6 you'll ever hear: "You tell people in this country they cannot speak, that is when they scream. You tell people they cannot scream, that is when they tear things down." – Charlie Kirk
Tucker Carlson: "Maybe January 6th wasn't an insurrection." Vivek Ramaswamy: "You want to know what caused J6? Pervasive censorship in this country in the lead up to J6. We were told you could not question where the virus came from. We were told that you could not send a private message to someone on the eve of an election that Hunter Biden's laptop story was true. You were told you had to be locked down, you had to take a vaccine that was mandated while Antifa and BLM roam and burn the streets. That's what caused J6. A cycle of censorship."
"When you tell people they cannot speak, they scream."

Vivek Ramaswamy on what caused J6. He's on point here 👇pic.twitter.com/rFRSws7Dfj

— Shawn Farash ❌🐻 (@Shawn_Farash) July 15, 2023
Vivek is an exceptionally gifted politician His answers are close to perfect, the big question with him is whether he has the balls to deliver and take the heat that comes with it  – Darren Beattie
Vivek Ramaswamy's response to Charlamagne regarding white supremacy is probably the most eloquent response to the subject I've ever heard. Vivek took the "white supremacy" argument, brutalized it, buried it in a deep grave, and kicked dirt over it as he walked off. pic.twitter.com/7nYu47BsLD

— MRS. MASSACRE (@Missus_Massacre) July 15, 2023
I reject the consensus that "winning" in Ukraine is a vital U.S. interest. Nearly the entire GOP field rails against Biden, but cut through the grandstanding & it turns out they're solidly with him on the most important foreign policy issue of our time. America First 2.0 – Vivek
National Revival. 🇺🇸 pic.twitter.com/UYIKqNjaQA

— Vivek Ramaswamy (@VivekGRamaswamy) July 15, 2023
And the other side – – –  You know we at Whatfinger want our readers to be better informed than any other news site….  so ….
Y'all can jump off the Vivek train anytime now… pic.twitter.com/keJJvOk0r9

— Eric Spracklen🇺🇸 (@EricSpracklen) July 15, 2023
That awkward moment when you find old @VivekGRamaswamy tweets condemning Trump for J6 as Team Trump elevates Vivek. Is Vivek honest about anything?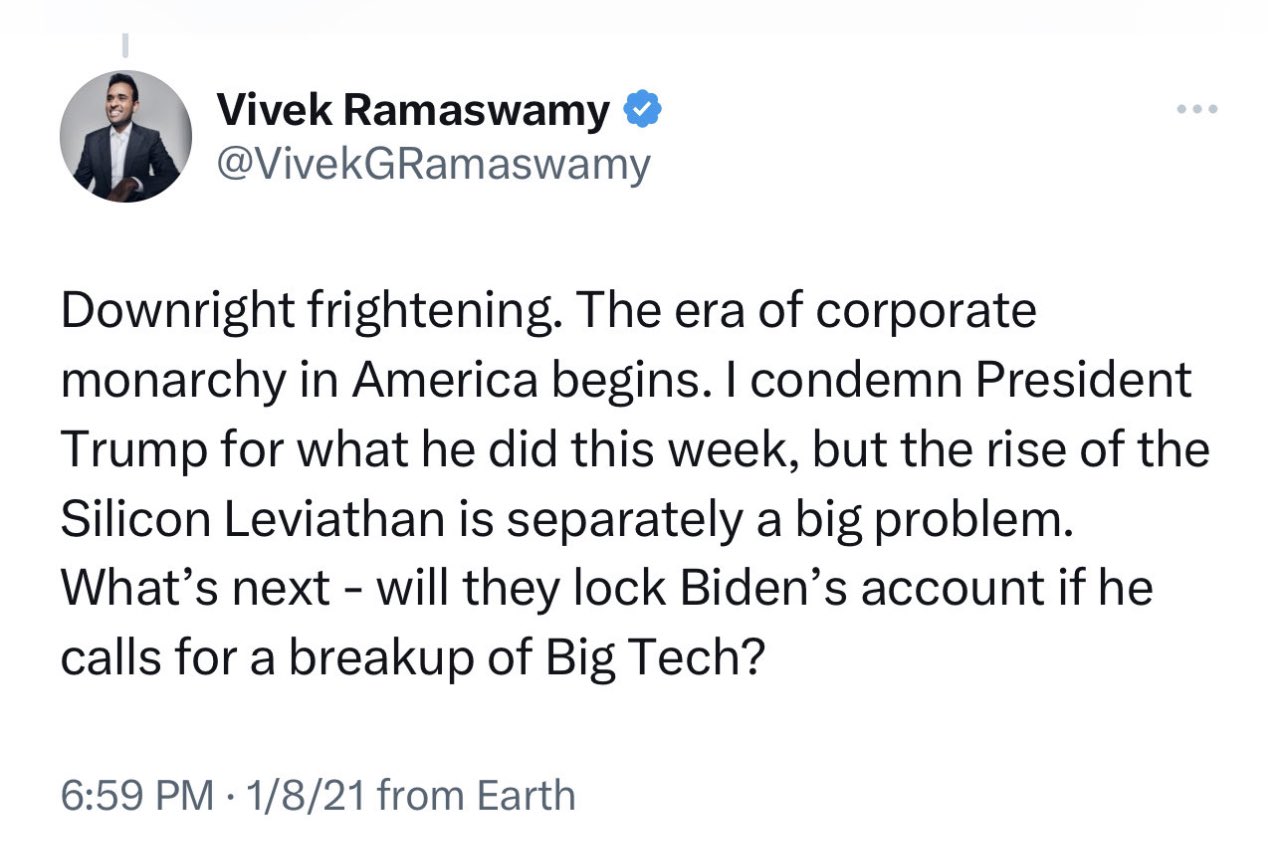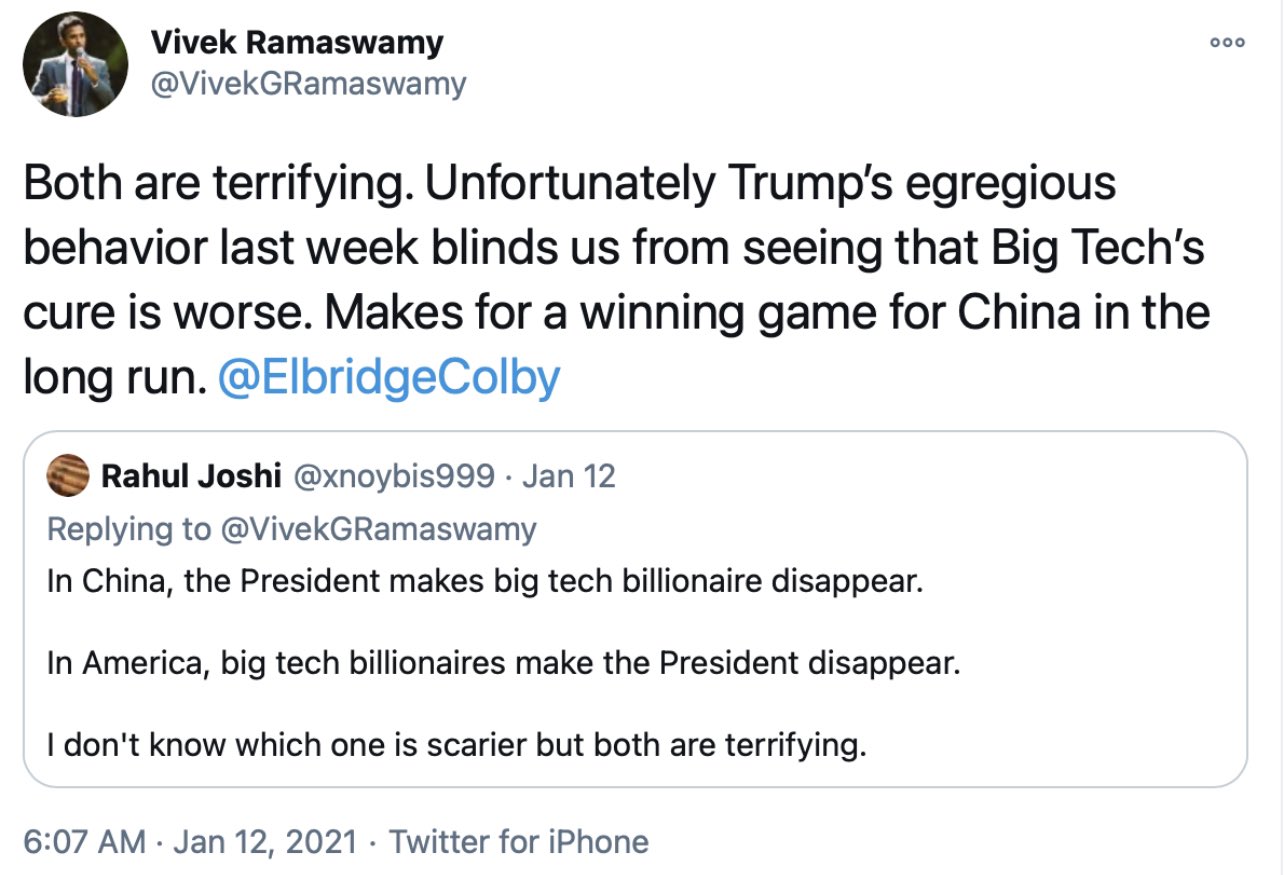 Vivek Ramaswamy: "I share those Judeo-Christian values more so than most self-professed Christians." Are you sure about that? Vivek is more Christian than most Christians despite being a Hindu? Then why not become a Christian? You shouldn't profess to being a Christian if you aren't one, because if you do, it just comes off as political grandstanding and everyone is going to recognize that you'll say anything to get elected. – Ian Miles Cheong
Vivek Ramaswamy: "I share those Judeo-Christian values more so than most self-professed Christians."

Are you sure about that? Vivek is more Christian than most Christians despite being a Hindu? Then why not become a Christian?

You shouldn't profess to being a Christian if you… pic.twitter.com/w1tjMdngKk

— Ian Miles Cheong (@stillgray) July 15, 2023
Comments – Threads – Links