It's almost like certain people want to kill as many people as possible, huh! That's what it is starting to look like more and more. Call me crazy….   Vegetable Oils are POISON folks.  I grew up on them, we were all lied to about them.  Stay away, see some of the vids below. If your doctor ever tells you to eat vegetable oils, maybe you need a new doctor? A Second opinion…. for sure.
— illuminatibot (@iluminatibot) July 15, 2023
Here's What Eating VEGETABLE SEED OILS Does To You! | Dr. Pradip Jamnadas
Many of us grew up believing that vegetable oils were good and butter was bad. We were told, even by government and medical associations, to use more vegetable, seed, and bean oils (like soybean, corn, safflower, canola). Now we know this advice was completely wrong. I sat down with Dr. Pradip Jamnadas to talk about the negative effects processed vegetable oils can have on our health and how they prematurely age us.
The Food That is More DEADLY Than Sugar
Vegetable oil(seed oil) has high levels of trans fat, which is widely considered to be the worst kind of fat. Trans fats cause weight gain, digestive issues and many cardiovascular diseases. Seed oils are high in omega-6 fatty acids…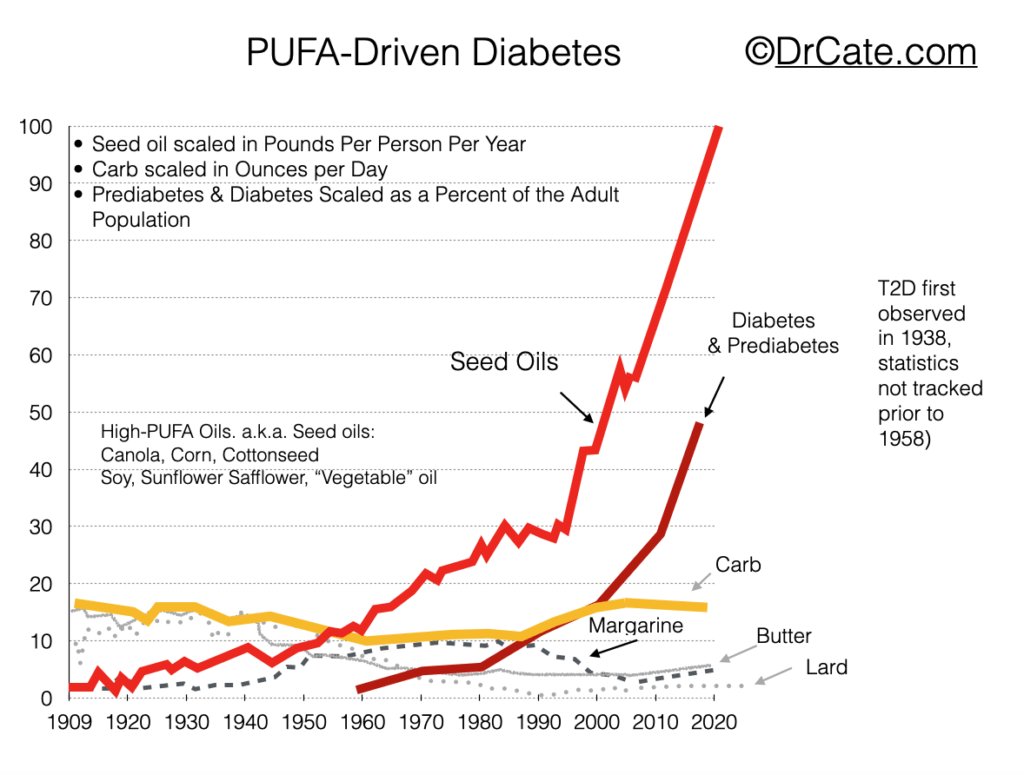 What Eating Processed Flour and Vegetable Seed Oils Really Does to You
There are way too many other ingredients in bread with refined flour. It's not whole wheat, it's not whole grain. And because the process did so much, they have to re add all the ingredients. Also, they are called vegetable oils, but many are not from vegetables. They are actually extracted from seeds. Whether it's soy oil, cottonseed oil, corn oil, soybean oil, even canola oil. These are all manufactured oils full of omega six. And these must be avoided whenever we cook, we should not use this oil.
The $100 Billion Dollar Ingredient making your Food Toxic
Why You Must Quit Eating Toxic Vegetable Oils
Do you know the truth behind vegetable oil? This guy is the reason most American restaurants use it in their cooking… It's been causing heart-related issues ever since its introduction. pic.twitter.com/qdk8HPBzYX

— Dark to Light (@Dark_to_Light7) July 14, 2023
Comments – Threads – Links
---