The White House has announced that 96% of the allocated funds for various forms of support for Ukraine, including weapon supplies, have already been expended. This leaves only 4% of the planned funds remaining, which also includes weapon supplies. The Pentagon is currently left with just $1.1 billion in replenishment funds.  Clip at Twitter
As the congressional impasse over war funding for both Ukraine and Israel persists, the Pentagon announced on Thursday that funding delays are compelling the United States to curtail the flow of military assistance to Ukraine. According to Deputy Pentagon spokeswoman Sabrina Singh, the Pentagon has only $1 billion left to replenish weapon stocks previously sent to Ukraine, and ongoing delays have forced the military to gradually reduce its support.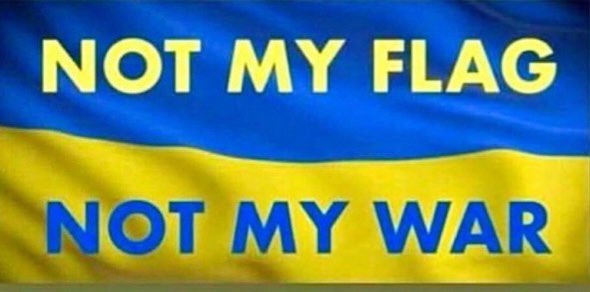 Singh emphasized the urgency of the situation, urging Congress to break the deadlock and approve the Biden administration's $61.4 billion request for emergency funds for Ukraine's battle against Russia. This request is part of a broader $106 billion package that includes aid for Israel and addressing issues at the US-Mexico border. However, with the current political landscape, the passage of this comprehensive package appears highly unlikely. House Republicans have proposed separating the aid for Ukraine and Israel, a proposition opposed by both the Senate and the White House.
We cannot continue with business as usual. We cannot continue to put the needs of other countries above our own. We cannot save Ukraine by dooming the U.S. economy. – Rand Paul
Singh revealed that approximately 95% of previous funding for Ukraine, exceeding $60 billion, has already been utilized. Notably, a significant portion of this funding was redirected back to the Military Industrial Complex and the Deep State in the US, benefiting various military companies and their political supporters.
The remaining $1 billion is part of a program enabling President Joe Biden to send existing US military hardware to Ukraine and replace it with new orders. Singh's statement underscores the diminishing capacity to maintain robust support for President Volodymyr Zelenskiy's forces, emphasizing the need for immediate congressional action. Continued below the Covid Ad
Be prepared for anything, including lockdowns with your own Emergency Med kit – see Wellness Emergency Kit (includes Ivermectin and other essential drugs – get approved over the phone – Dr. McCullough's company!) 🛑
This announcement follows a series of warnings from the Biden administration about the challenges in sustaining military aid for Ukraine. Last month, the Pentagon's comptroller highlighted that a potential government shutdown, looming later in the month, could further impede the replacement of weapons stockpiles destined for Ukraine.
Simultaneously, reports suggest a heightened military buildup by Russia around the strategic battleground of Avdiivka, with an estimated 40,000 troops amassed. The Ukrainian military perceives this as preparation for a potential third-wave assault on the beleaguered eastern town. Anton Kotsukon, spokesperson for the 110th separate mechanized brigade, expressed concern over Russia's encirclement strategy, with forces surrounding Avdiivka on three sides and employing numerous drones for reconnaissance.
🚨 WATCH: Joe Biden demands Congress combine Israel and Ukraine funding before he addresses America's southern border crisis.

Why does Joe Biden ALWAYS put America Last?pic.twitter.com/kzTv0VBTNw

— Proud Elephant 🇺🇸🦅 (@ProudElephantUS) November 9, 2023
Avdiivka is seen as a crucial gateway for Ukrainian forces for future advances in reclaiming territory in the east. Conversely, the Russian army aims to capture the town to facilitate deeper penetration into Ukrainian territory. The unfolding developments underscore the critical nature of timely and adequate military assistance, adding urgency to the appeal for congressional approval of the proposed emergency funds.
Major Points Discussed:
Pentagon announces funding delays affecting military assistance to Ukraine, with only $1 billion remaining to replenish weapon stocks.
Urgent call for Congress to approve the Biden administration's $61.4 billion request for emergency funds for Ukraine faces deadlock, complicating efforts to sustain support.
Approximately 95% of previous funding for Ukraine, exceeding $60 billion, has been utilized, with the remainder allocated for a program allowing President Biden to replace existing military hardware.
Congressional impasse over a comprehensive $106 billion package, including aid for Israel and addressing US-Mexico border issues, hampers the passage of crucial funds.
Reports indicate a significant Russian military buildup around Avdiivka, raising concerns about a potential third-wave assault on the strategically vital eastern town, emphasizing the urgent need for sustained military assistance.
Comments – Threads – Links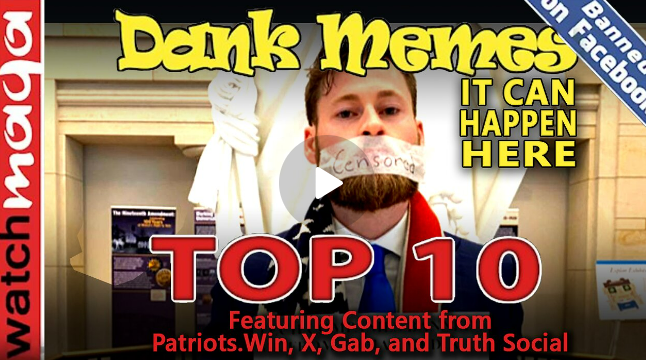 Biden and crew are doing everything possible to take the nation down. Nations and banks around the world are buying Gold fast and at record amounts.  Do yourself or your family a favor, check out GOLD now – Whatfinger endorses Goldco, which has helped people all over America to protect their 401Ks and retirement – get the free details –  CLICK HERE or below…