Now that we know Biden has received tens of millions in bribes from the Chinese Communists, can he even represent America in negotiations?
In an official statement, the White House confirmed that Presidents Joe Biden and Xi Jinping are scheduled to meet next Wednesday on the sidelines of the Asia-Pacific Economic Cooperation (APEC) summit in San Francisco. Biden's press secretary, Karine Jean-Pierre, outlined the primary agenda for the meeting, emphasizing the importance of maintaining open lines of communication between the two major economic and military powers.
The November 15 meeting marks only the second face-to-face encounter between Biden and Xi since the beginning of Biden's presidency. Against the backdrop of strained relations, exacerbated by incidents like the February spy balloon controversy and subsequent shootdown, the leaders are expected to engage in discussions on managing competition and collaboration on shared interests, particularly transnational challenges affecting the global community.  Continued below the vid clip
"Biden will give away the farm! This is dangerous"

Steve Gruber speaks with Aila Wang with her preview of Biden's upcoming meeting with President Xi

Watch LIVE➡️https://t.co/aeKhZCtVbe

Watch more @stevegrubershow here: https://t.co/yntBhohJRd pic.twitter.com/dZ7P0eHQVH

— Real America's Voice (RAV) (@RealAmVoice) November 10, 2023
Among the key topics on the agenda, trade will feature prominently, accompanied by discussions on geopolitical flashpoints such as the situation in Ukraine, the Israel-Hamas conflict, and security concerns related to Taiwan.
The situation with Taiwan has seen heightened tensions since Speaker Nancy Pelosi's brief visit to the self-ruled island last year. China responded with unprecedented encircling war drills and the suspension of military-to-military communications with the Pentagon.
The Biden administration has expressed a determination to restore communication and cooperation on the military front, aiming to avoid misunderstandings, especially in the face of increased Chinese intercepts of U.S. and allied spy planes near China's coast.  Continued below the Wellness Ad
Be prepared for anything, including lockdowns with your own Emergency Med kit – see Wellness Emergency Kit (includes Ivermectin and other essential drugs – get approved over the phone – Dr. McCullough's company!) 🛑
According to sources cited by the BBC, the Biden administration is resolute in its efforts to reestablish these channels, despite apparent reluctance from China. Officials emphasized that the current relationship differs significantly from that of the past decade, with the primary focus being on managing competition, preventing conflict, and ensuring open channels of communication.
In addressing pressing geopolitical and foreign policy matters, China has diverged from the Western consensus on issues like Ukraine and Gaza. The Wall Street Journal noted that Beijing, distancing itself from traditional alliances, frames these conflicts as part of a global power struggle against the United States, relegating Israel to a perceived regional pawn of Washington.  Continued below the clip
President Joe Biden will meet with Chinese President Xi Jinping next week in San Francisco, U.S. officials confirmed Friday, amid an effort by both countries to stabilize relations that have soured over the last year. pic.twitter.com/Lyuza0RyYj

— Forbes (@Forbes) November 10, 2023
The upcoming meeting between Biden and Xi provides an opportunity for both leaders to navigate critical issues, reaffirm communication channels, and seek common ground in an increasingly complex geopolitical landscape. As they engage in discussions during the APEC summit, the international community will closely watch for signals of potential cooperation or further divergence between the two influential nations.
Major Points Discussed:
Presidents Joe Biden and Xi Jinping are set to meet on November 15 during the Asia-Pacific Economic Cooperation (APEC) summit in San Francisco.
The meeting, only the second face-to-face encounter since Biden took office, aims to discuss the importance of open communication between the U.S. and China and explore areas of collaboration amidst competition.
Key agenda items include trade, geopolitical flashpoints like Ukraine and the Israel-Hamas conflict, and security issues related to Taiwan.
Tensions over Taiwan have escalated, with China conducting encircling war drills and suspending military-to-military communications with the Pentagon following Speaker Nancy Pelosi's visit last year.
The Biden administration is determined to restore communication channels, emphasizing the need to manage competition, prevent conflict, and ensure open lines of communication, despite reported Chinese reluctance. China has diverged from Western consensus on global issues, framing conflicts as part of a broader power struggle against the U.S.
Comments – Threads
Biden and crew are doing everything possible to take the nation down. Nations and banks around the world are buying Gold fast and at record amounts.  Do yourself or your family a favor, check out GOLD now – Whatfinger endorses Goldco, which has helped people all over America to protect their 401Ks and retirement – get the free details –  CLICK HERE or below…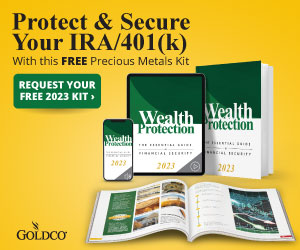 James Kravitz – Freelance Writer – Whatfinger News