Industry after industry, Amazon has been taking down traditional retailers without any mercy. The e-commece giant is becoming the biggest market player the world has ever seen. Its impressive growth has allowed the company to expand its business to multiple sectors and offer the widest variety of products in the entire market. From consumer electronics to clothing, groceries, medications, toys, and much more, Amazon offers its customers the convenience of purchasing whatever they want and need with just a few clicks.  Continued below the video
The online retailer is expanding its business so fast that many brands that used to rule in their product categories are now being dwarfed by Amazon's empire. For example, Best Buy once was the largest consumer electronics retailer in the U.S. But that changed in 2017 when Amazon finally took the first spot. Today, the e-commerce behemoth is not only the industry leader, but it's also six times bigger than Best Buy. Data provided by Statista shows that last year, Amazon's consumer electronic sales rose to an impressive $44 billion, compared to Best Buy's $7 billion annual revenue. The tech-savvy rival has successfully leveraged the convenience of online shopping and captured a significant portion of the market share that was once dominated by the brick-and-mortar chain. Considering its free delivery services and higher discounts, today it is impossible to surpass Amazon in the sector.
The competition isn't leveled at all. The online company isn't just denting Best Buy's business, but beating Apple, Dell, and HP at their own game. Other retailers like Walmart, Target, and Costco are also eating dirt. No wonder why Best Buy stores continue to disappear from the U.S. retail landscape. Over the past five years, almost 300 stores were shuttered as the chain faces slower sales and rising real estate, labor, and supply costs. On top of that, It's been over a decade since Barnes & Noble is losing customers to Amazon. The bookstore chain is one of the few that has managed to stay in business after the online retailer entered the market. From 2016 to 2021, Barnes & Noble's earnings slumped an astonishing 63%.
Be prepared for anything, including lockdowns with your own Emergency Med kit – see Wellness Emergency Kit (includes Ivermectin and other essential drugs – get approved over the phone – Dr. McCullough's company!) 🛑
After Amazon launched Kindle, the chain decided to release its own e-reader, Nook. Despite having a better file system than Kindle, Nook sales have been a total disappointment, and the company's e-book division faced more than $200 million in losses. On the other hand, Amazon's physical bookstores were also a huge fail, and nearly all of them have been shuttered since 2019. Still, Amazon offers more than 33 million titles, and its bookstore segment generates an annual revenue of $469.8 billion, while Barnes & Noble's revenue is at $3.6 billion. Amazon has changed the retail industry forever. Some say for the worse, others say for the better. But one thing is certain – it made the market more competitive than it already was and forced retailers to come up with new ways to stay relevant and adapt faster to market trends.
The impact is noticeable, and is going to continue to shape the future of retail for many years to come. Today, we compiled a few companies that are being absolutely smashed by Amazon in 2023.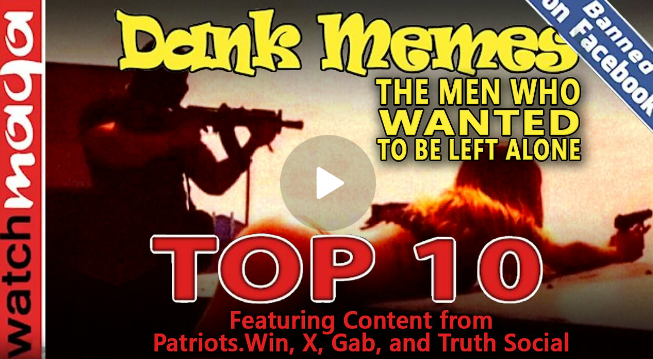 Biden and crew are doing everything possible to take the nation down. Nations and banks around the world are buying Gold fast and at record amounts.  Do yourself or your family a favor, check out GOLD now – Whatfinger endorses Goldco, which has helped people all over America to protect their 401Ks and retirement – get the free details –  CLICK HERE or below…