The effort to bankrupt the U.S. by the Deep State Globalists and Marxists in the Democrat Party is succeeding.  Our now yearly payments for our own national credit card exceed what we now spend on our military.
An analysis released on Tuesday by the Bipartisan Policy Center (BPC), a prominent nonpartisan think tank, indicates that the federal government is currently on track to potentially default on the national debt as early as next month.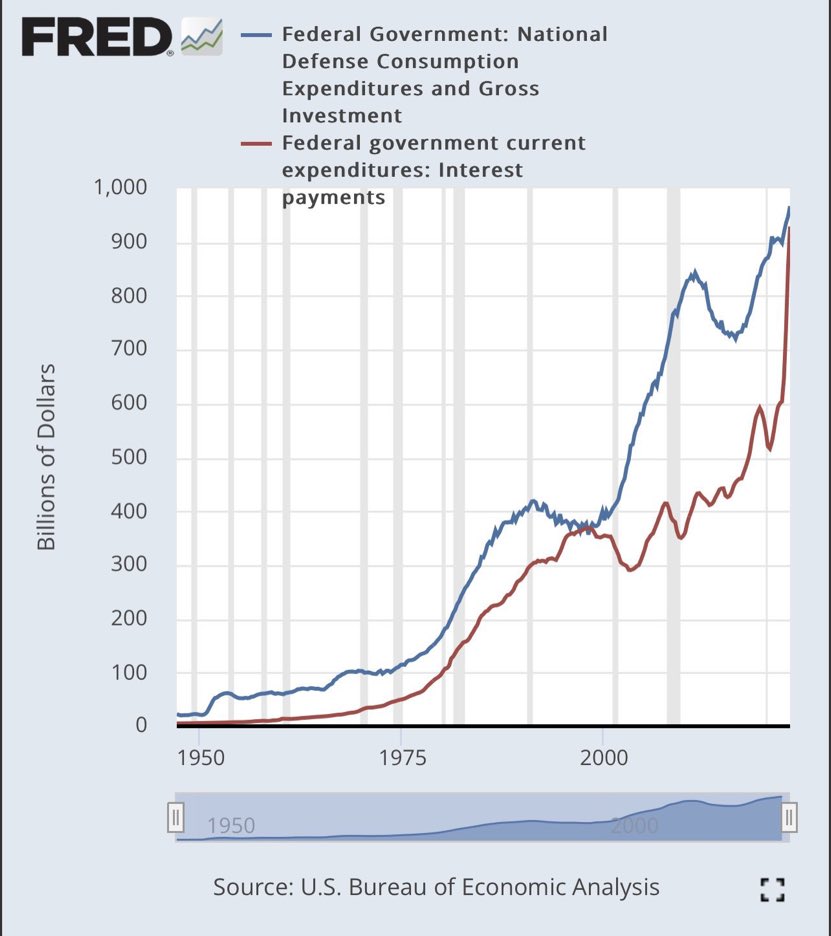 The BPC report issued a warning that the U.S. government may face a depletion of available funds by early June, aligning with previous estimates provided by the Treasury Department and the Congressional Budget Office.
Referred to as the "X Date," this critical point occurs when the Treasury Department exhausts its methods of maintaining the country's debt obligations. According to the BPC, this situation could arise anytime between early June and early August.
Our Liar In Chief lying over and over….
Biden has claimed he "literally" cut the national debt "in half," "by $1.4 trillion," "by $1.7 billion," "by $1.7 trillion," and so on.

All lies. Biden has not cut the $31+ trillion national debt. He has added to it. pic.twitter.com/RbeI2u7UBe

— RNC Research (@RNCResearch) May 11, 2023
The BPC, which closely monitors the debt ceiling, had previously projected in February that Congress would likely face a deadline extending from the beginning of summer to early fall. However, before the surge in April tax receipts, the Treasury's cash balances reached a low of $86 billion on April 13th. Subsequently, the receipts led to an increase in the cash balance to $316 billion by April 26th. As of May 4th, the balance has regrettably decreased again to $188 billion.
Our national debt crisis is too important to play politics. That's why House Republicans voted to avoid default and responsibly raise the debt limit.

Our founders designed our government for negotiation. So let's get this done. pic.twitter.com/eVmNSLYg5E

— Kevin McCarthy (@SpeakerMcCarthy) May 9, 2023
Regrettably, the Treasury is facing the challenge of significantly lower tax receipts than anticipated. This has immediate repercussions, including a shortened timeframe for the Treasury to raise the debt ceiling, while also resulting in larger-than-expected budget deficits.
Comments – Threads on topic
Want to know more? Here you go…
---
Celena Galdau – Freelance Writer for Whatfinger News
To Submit articles to us for print send to editor@whatfinger.com  NOTE: We do not open any emails with graphics, PDFs or that require us to click anything due to viruses.  If you must send graphics, please email us at whatfingereditor@gmail.com
Biden and crew are doing all they can to tank the economy. Every move designed to bankrupt the US and send our wealth and tax dollars overseas. Which means, your 401K can get killed in the next 2 years of financial terror, with them in charge. Go Gold and you can possibly not only save your 401K and retirement, but you might make out as Gold does well in bad times.  CLICK HERE or below – Whatfinger with Goldco has helped people all over the U.S. get some security… and perspective…
Come on over to Whatfinger News – the Conservative answer to the Left-Wing Drudge Report, with more news daily than our next 7 competitors combined. CLICK HERE or below