Mexico has emerged as the United States' largest trading partner during the first quarter of 2023, surpassing China. According to recent data released by the U.S. Census office, Mexico exported a diverse array of goods worth US $115.5 billion to the United States during this period.
The figures for the first quarter reveal a total trade volume of US $196.7 billion between the two countries, representing an 8% increase compared to the same period in the previous year. Notably, in March alone, Mexico accounted for 16.1% of U.S. imports, surpassing both Canada (15.5%) and China (10.1%), with a total value of US $42.8 billion. This indicates a 5.9% annual growth. (Continued below the video)
In recent years, China has consistently held the top position in the first quarter, except for 2020 when Mexico took the lead due to the impact of the Covid-19 pandemic. However, China experienced a significant decline in exports, with a 35% drop to US $30.8 billion in March 2023. Canada, the leading trading partner for the entirety of the previous year, also experienced a decline of 7.2% in year-on-year exports to the U.S. market, reaching a total of only US $37.6 billion in March.
#Mexico is becoming a prime example and success story for #nearshoring. The growth of Mexico and U.S. trade has helped reduce costs, improve quality, and overall is making nearshoring a viable and even superior alternative. @Forbes https://t.co/RDmA9BJXfk

— Patrick Ward (@paddyjward) May 5, 2023
Despite a 0.4% decline compared to 2022, U.S. exports to Mexico increased by 2.6% to US $29.3 billion in March. However, there remains a significant trade deficit of US $97 billion, accounting for 12% of the total trade, as reported by the Economic Commission for Latin America. It is worth noting that this deficit has considerably decreased from its previous level of 39% in 2020.
Mexico was the United States' largest #trading partner in the first quarter of 2023, with exports of US $115.5 billion, according to figures released by the U.S #Census office on Thursday.https://t.co/0iqgGoOYyq

— Mexico News Daily (@mexicond) May 6, 2023
Mexico has strategically positioned itself as an attractive destination for companies seeking to capitalize on the growing trend of nearshoring. Factors such as its favorable geographic location, free trade agreements, and low operational costs have made Mexico an appealing choice for international companies. Prominent examples include Tesla's investment of over $5 billion in a new factory in Nuevo Leon and BMW's investment of 800 million euros in their San Luis Potosi plant for electric car assembly.
Geopolitical tensions between the United States and China have further accelerated the shift towards regional markets and revived interest in nearshoring. With the imposition of tariffs up to 25% on Chinese imports in 2018, American firms have faced increased costs and logistical challenges when sourcing goods from China. Consequently, more U.S. companies are turning to Mexico as a viable alternative. Simultaneously, Chinese firms are relocating their manufacturing operations to Mexico to enhance their access to the U.S. market.
#WorldTradeMonth fact #5: In 2022, US ag exports to Mexico reached a record $29 billion. For the 2nd consecutive year, #Mexico eclipsed Canada as the 2nd largest destination for US ag products, behind only China. The 🇺🇸 is 🇲🇽's top supplier of ag goods, w/a market share of 70%. pic.twitter.com/fMuOy4I9pA

— Foreign Ag Service (@USDAForeignAg) May 5, 2023
Mexico boasts a highly competitive and open market, having signed 13 free trade agreements covering 50 countries. These agreements, particularly the modernized United States-Mexico-Canada Agreement (USMCA), have substantially reduced trade barriers, fostering a more predictable and transparent trading and investment environment. Consequently, Mexico has become an attractive destination for companies looking to relocate their operations.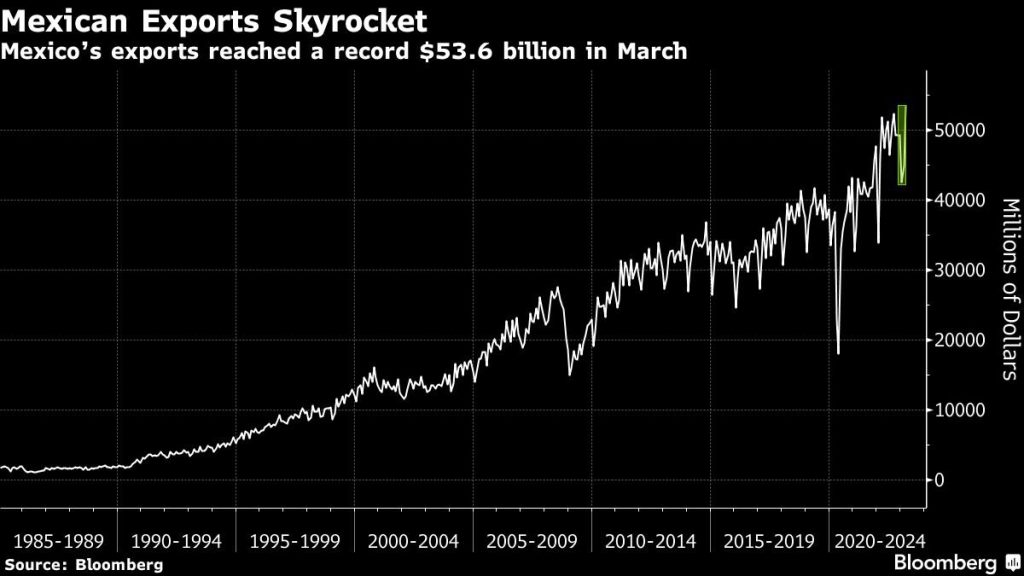 The USMCA, which replaced the North American Free Trade Agreement (NAFTA) in July 2020, has created one of the world's largest free trade zones, encompassing approximately 500 million people and generating a combined GDP of over $26 trillion USD. The agreement has facilitated the smooth flow of products between Canada, Mexico, and the United States, establishing a more balanced and reciprocal trade environment. Under the USMCA, Mexican goods are subject to minimal import tariffs, and those that are still subject to tariffs enjoy reduced rates, making Mexican imports more cost-effective compared to goods from other countries.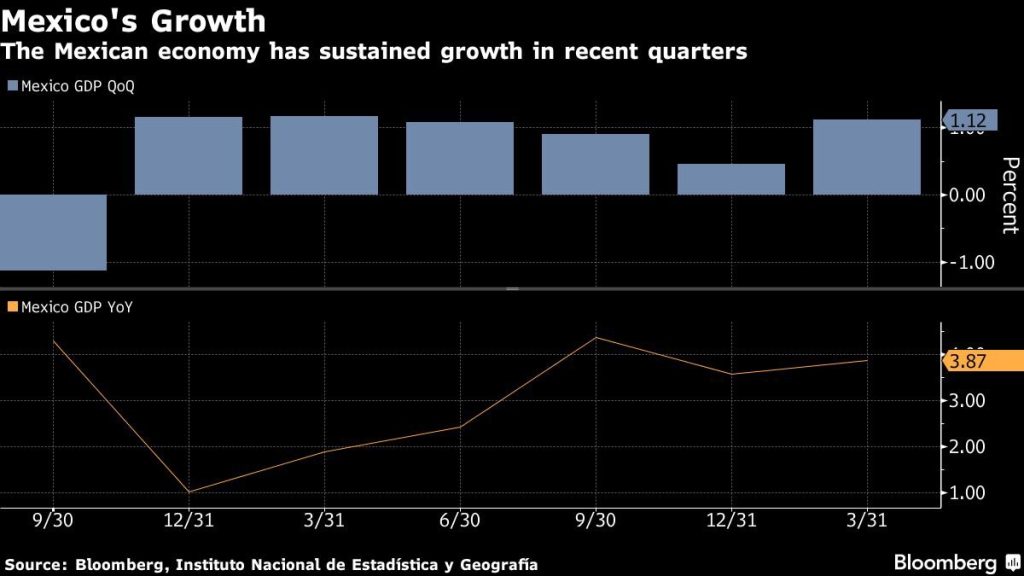 Al Santana – Freelance Writer for Whatfinger News
To Submit articles to us for print send to editor@whatfinger.com  NOTE: We do not open any emails with graphics, PDFs or that require us to click anything due to viruses.  If you must send graphics, please email us at whatfingereditor@gmail.com
Biden and crew are doing all they can to tank the economy. Every move designed to bankrupt the US and send our wealth and tax dollars overseas. Which means, your 401K can get killed in the next 2 years of financial terror, with them in charge. Go Gold and you can possibly not only save your 401K and retirement, but you might make out as Gold does well in bad times.  CLICK HERE or below – Whatfinger with Goldco has helped people all over the U.S. get some security… and perspective…
Come on over to Whatfinger News – the Conservative answer to the Left-Wing Drudge Report, with more news daily than our next 7 competitors combined. CLICK HERE or below