The housing market crash is reaching proportions that no one could've imagined just a year ago. A new report reveals that in some major U.S. cities, home prices have already declined by 95% from their peak, and even the Federal Reserve and major banks are saying that the ongoing correction is far from over. With property values falling precipitously, many homeowners are now underwater on their mortgage loans, pushing foreclosure rates to rise for the 23rd consecutive month. Continued below the video…
Things are definitely deteriorating much faster than they did in 2008 – and the result is going to be extremely disastrous. According to data from real-estate firm Redfin, last month, U.S. home prices sink by 3.3% on an annualized basis, a significant increase from the average monthly decline of 2.5% seen since November 2022, and the largest year-over-year drop in 11 years. So far, the median home price has fallen almost 9% from its June 2022 peak and stands at $400,528, or about 38% higher than prices were in January 2020. Dozens of pandemic boomtowns that benefited from remote work and urban migration, and experienced an explosion in sales that pushed prices to record-breaking levels, are now coping with the most severe declines given that higher mortgage rates have popped the housing bubble.
Another view….
The housing market is much different today than back in 2008 – check out why you shouldn't fear a housing crash.#housingmarket #housingmarket2023 #realestate #homeownership #realtor #foreclosures pic.twitter.com/rPDRKmmblb

— David Goldberg Mortgage Team (@GoldbergMortg) May 14, 2023
San Francisco Bay Area is also reporting some painful losses after hitting a peak that caused home prices to jump by 47% in just two years.  Now analysts say that what's driving property values lower at a faster pace is the growing turmoil in the banking sector, which spooked prospective homebuyers, who are already facing rising mortgage rates and thin housing inventory. In April, Boise led the monthly price drop, with properties losing 15.4% of their value in just one month.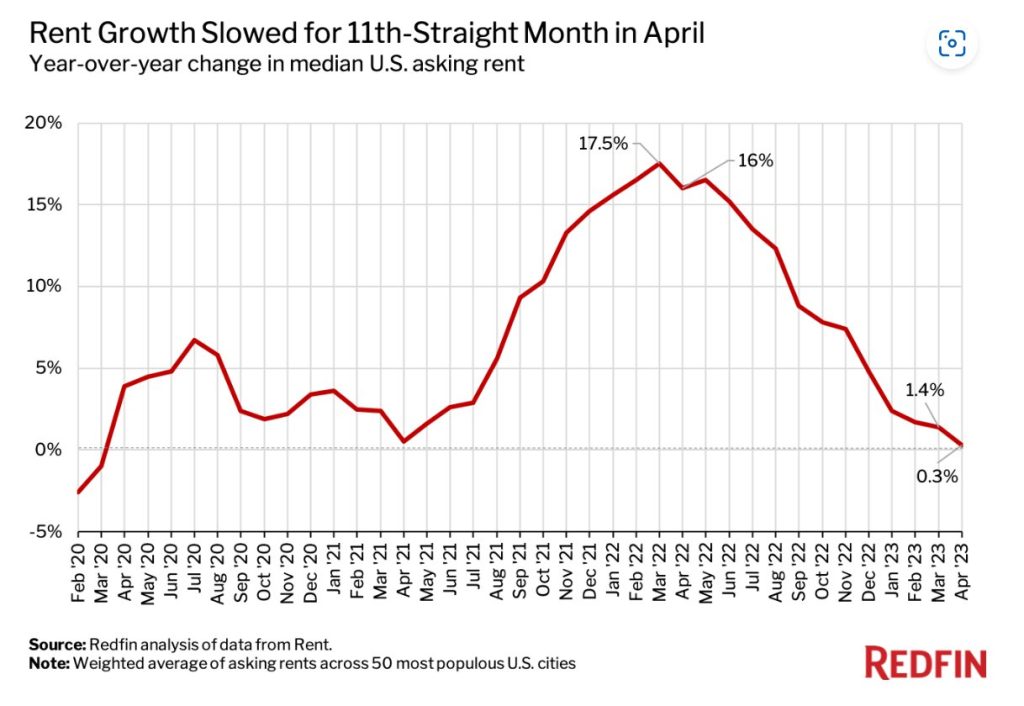 Right behind it is Austin, where prices plunged by 13.7%. In Sacramento, the decline was 11.9%. San Jose, 10.5%; and Oakland, 9.7%. But the most alarming news came when The Orange County Register exposed that prices have fallen in 51 of 84 Orange County ZIP codes in 2023, with three in every five properties in luxury markets that saw a peak in median prices of almost $2 million last year now experiencing a 95% crash.
This month, the median selling price of these homes is at $990,000, down from $1,930,500 in June 2022. That was the biggest collapse ever recorded, experts said. Even larger than the 77% drop in prices seen in Phoenix, Arizona in 2009. If anyone still doubted the existence of a housing bubble, these numbers are clear proof that it existed and by now it has gone bust.
Billions in home equity have been wiped out from the Orange County market, but we're being told that this is not the end. As a result, the most disastrous outcomes for U.S. households, like home foreclosures, have begun to climb. Numbers released by ATTOM, a property analytics company, exposed that U.S. foreclosure filings totaled 95,712 in the first quarter of 2023. That's 6% higher than in the previous quarter and 22% higher than a year ago.The dream of homeownership is pushing millions of families over the edge of a financial cliff. This is the reflection of a broken housing market and a broken economy. Sadly, conditions will deteriorate even further in the months ahead, pushing the entire country to the brink of a disaster.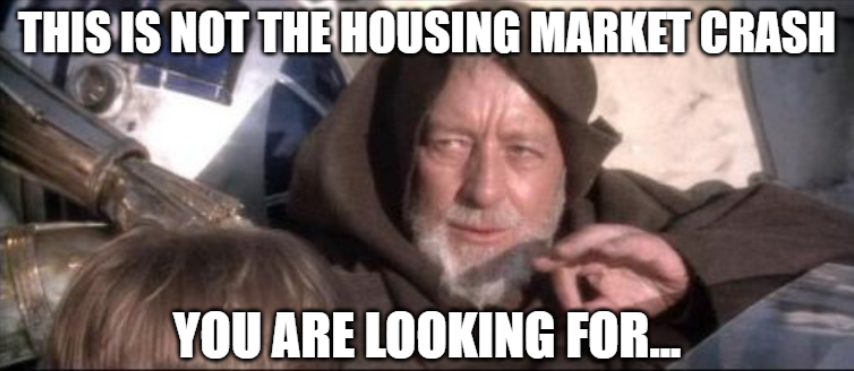 Want to know more? Here you go…
Comments – Threads
Biden and crew are doing all they can to tank the economy. Every move designed to bankrupt the US and send our wealth and tax dollars overseas. Which means, your 401K can get killed in the next 2 years of financial terror, with them in charge. Go Gold and you can possibly not only save your 401K and retirement, but you might make out as Gold does well in bad times.  CLICK HERE or below – Whatfinger with Goldco has helped people all over the U.S. get some security… and perspective…
Come on over to Whatfinger News – the Conservative answer to the Left-Wing Drudge Report, with more news daily than our next 7 competitors combined. CLICK HERE or below