The Democrats destroy all that they control – ALWAYS.  Every city they control for years sees massive decline and massive crime increases once Democrats take over and guarantee they will always be in power.  ELon Musk is set to move even more of his offices to Texas.
More than 560 emergency calls…

drug use in restrooms… people defecating on the floor…

Violence against the staff and ALL shopping baskets were stolen.

Welcome to Whole Foods in San Francisco… Nancy Pelosi's city in Gavin Newsom's California pic.twitter.com/3M6ppe3HWA

— Red Voice Media (@redvoicenews) May 7, 2023
Nordstrom and many others are just closing up shop. During a segment on NBC's "Today" show, Miguel Almaguer emphasized the impact of crime and the city's response to the COVID-19 pandemic on the closure of a particular store. According to Stephanie Martz, a representative from the National Retail Federation (NRF), the primary cause for this closure appears to be the decline in foot traffic, closely followed by theft and other crime-related issues. Almaguer's report noted that although theft rates were increasing, they had not reached an all-time high. Additionally, the report highlighted that members of the NRF have been discouraged from reporting instances of retail theft.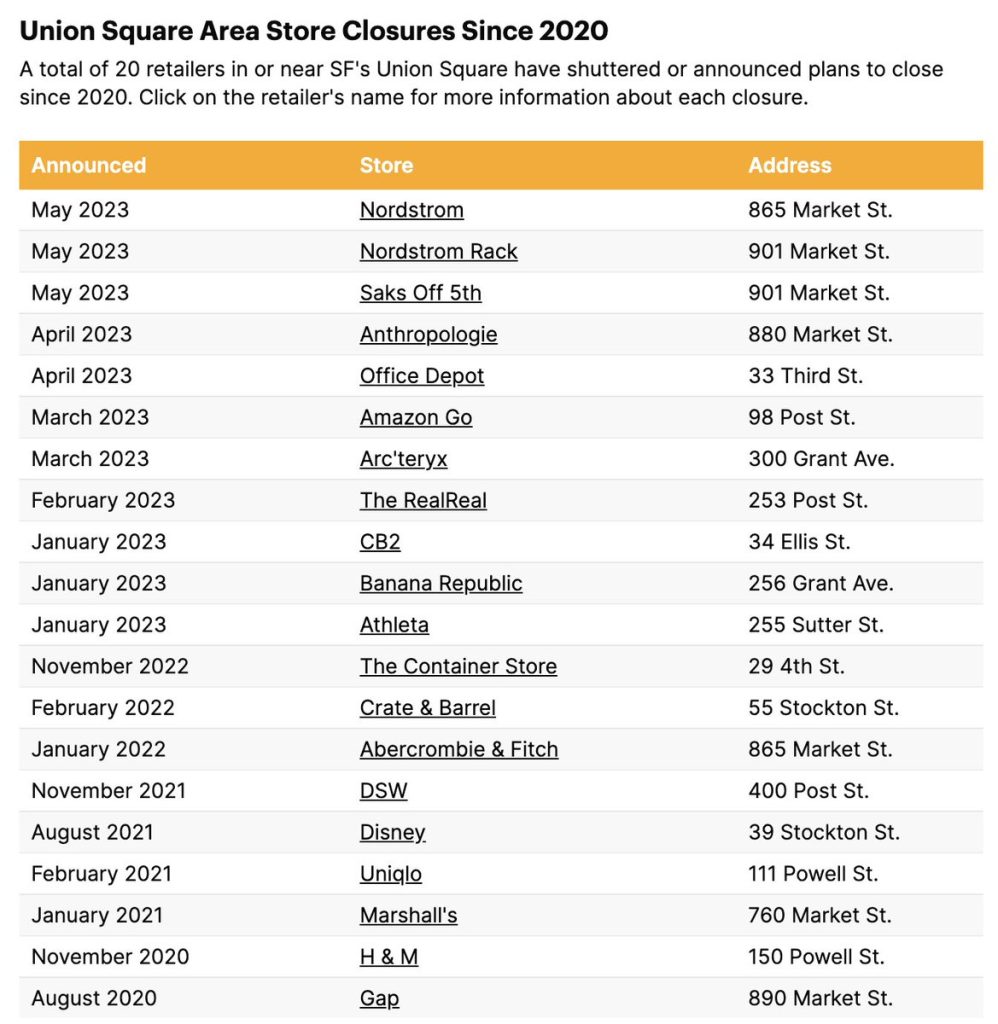 The closure of Nordstrom's two locations in San Francisco has prompted Elon Musk, the billionaire CEO who operates Twitter from the city's headquarters, to describe San Francisco as "post-apocalyptic" in a response to a thread discussing the closures. In a memo addressed to employees, Chief Stores Officer Jamie Nordstrom announced that the San Francisco Centre and Market Street Rack locations would be closing in the near future. While San Francisco has been renowned as a center for innovation and technology, recent reports of widespread crime and business closures have raised concerns about the city's future.
"The flight of residents and businesses is causing the city's tax revenue to crater, leaving San Francisco anticipating a budget deficit of nearly $800 million."https://t.co/Bf40Q5Z07y

— Tony Heller (@TonyClimate) May 4, 2023
The rise in crime in San Francisco has led many businesses and residents to express feelings of insecurity. Addressing this issue has proven challenging for the city, with some attributing the increase in crime to inadequate police presence and a failure to prosecute offenders. As a result, businesses have been compelled to close due to safety concerns.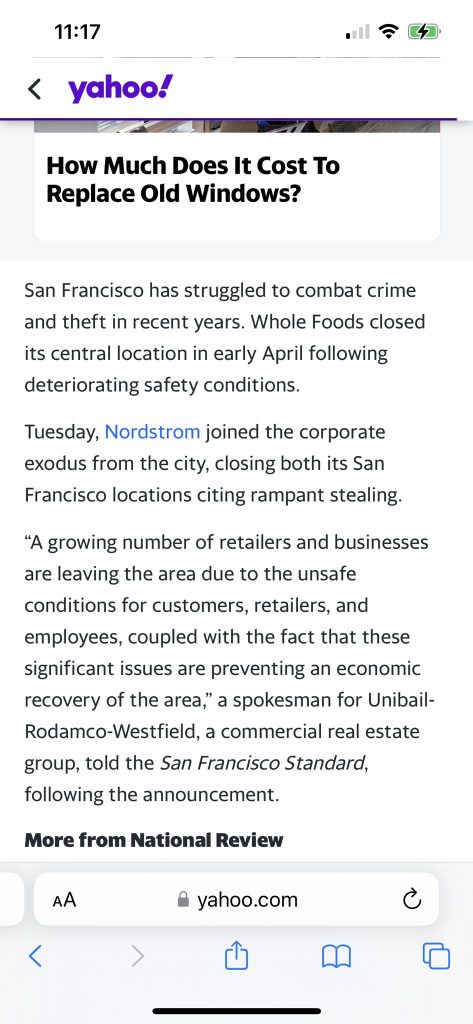 ---
San Francisco is dying. pic.twitter.com/IMzkYBYdlF

— Pedro Domingos (@pmddomingos) May 7, 2023
Once they try it they leave their old life forever.

Drug-related deaths surged by 41% in San Francisco in the first three months of this year – with an average of one person dying of an accidental overdose every 10 hours. pic.twitter.com/sE437PY4Fg

— ⚡️THOR⚡️ the Deplorable 🇺🇸 (@ThorDeplorable) May 6, 2023
Want to know more? Here you go…
---
Luis Alvarez – Freelance Writer for Whatfinger News
To Submit articles to us for print send to editor@whatfinger.com  NOTE: We do not open any emails with graphics, PDFs or that require us to click anything due to viruses.  If you must send graphics, please email us at whatfingereditor@gmail.com
Biden and crew are doing all they can to tank the economy. Every move designed to bankrupt the US and send our wealth and tax dollars overseas. Which means, your 401K can get killed in the next 2 years of financial terror, with them in charge. Go Gold and you can possibly not only save your 401K and retirement, but you might make out as Gold does well in bad times.  CLICK HERE or below – Whatfinger with Goldco has helped people all over the U.S. get some security… and perspective…
Come on over to Whatfinger News – the Conservative answer to the Left-Wing Drudge Report, with more news daily than our next 7 competitors combined. CLICK HERE or below